DNA vs. The Book of Mormon

new video
New DNA evidence has proven conclusively that the storyline in the Book of Mormon is fraudulent!
This presentation is perhaps the most exciting breakthrough to aid in witnessing to intellectually honest Mormons!
(Available in VHS or DVD formats)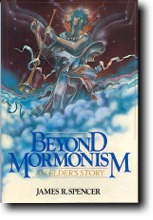 Beyond Mormonism


by Jim Spencer

This is the intriguing story of Jim Spencer's journey out of Mormonism.

This book is a compelling, encouraging story for if God can save Jim, Ed Decker and others he surely can save anyone that you may be standing in faith believing for.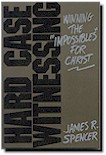 Hard Case Witnessing
by Jim Spencer
Great resource for reaching those lost in the cults, secularism or atheism.
Jim Spencer understands the cult mindset and is one of the brightest thinkers in Christianity today.
This book is a must for everyone serious about reaching "impossibles" for Christ!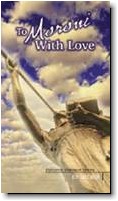 To Moroni with Love
by Ed Decker
This terrific, concise book capsulates Ed Decker's 45 year study of the Mormon religion.
Quoting Mormon sources and comparing Latter-Day Saint doctrine to the Bible, Decker's compassion and love for the Mormon people flows through each page.